Cotton: A sustainable fashion guide
Post by Bunaai Team
Fashion in India is a combination of ethical and environmental values. We all believe in investing in products that promote our cultures, especially when it comes to handcrafted and organic f...
READ MORE
RAKHI 2022 ETHNIC EDIT by Bunaai
Post by Bunaai Team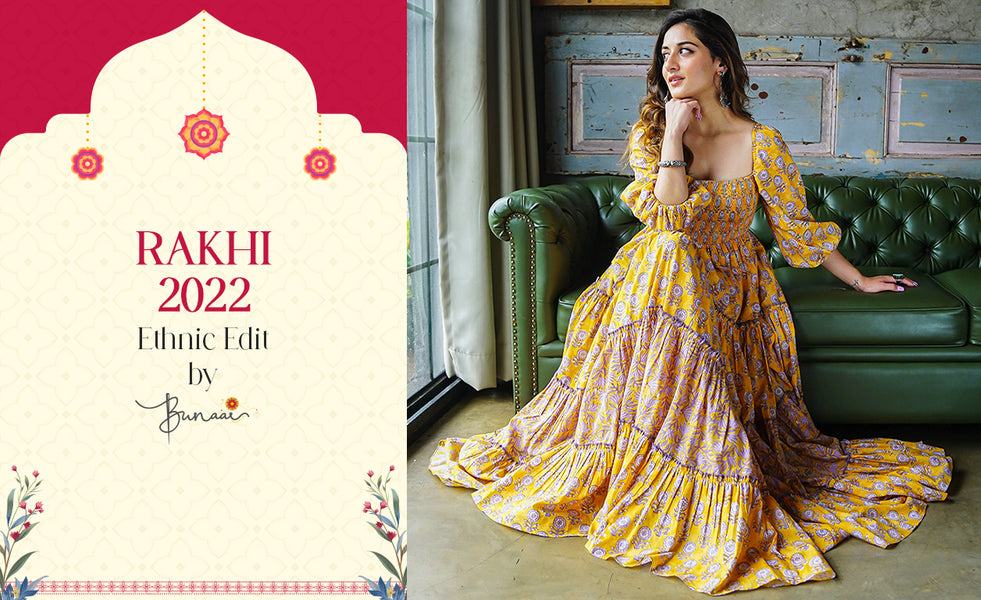 Isn't it amazing how we Indians celebrate every single bond and moment as a festival? Whether it's celebrating the love between husband and wife or welcoming a new season, we're always re...
READ MORE
#Bunaai On Instagram
Wear it. Love it. Share it